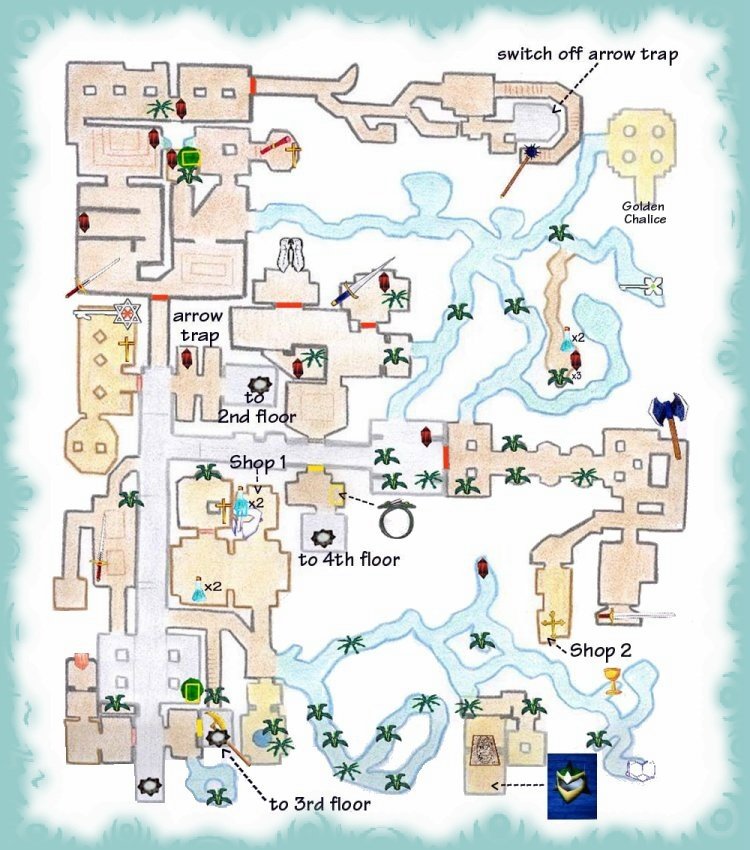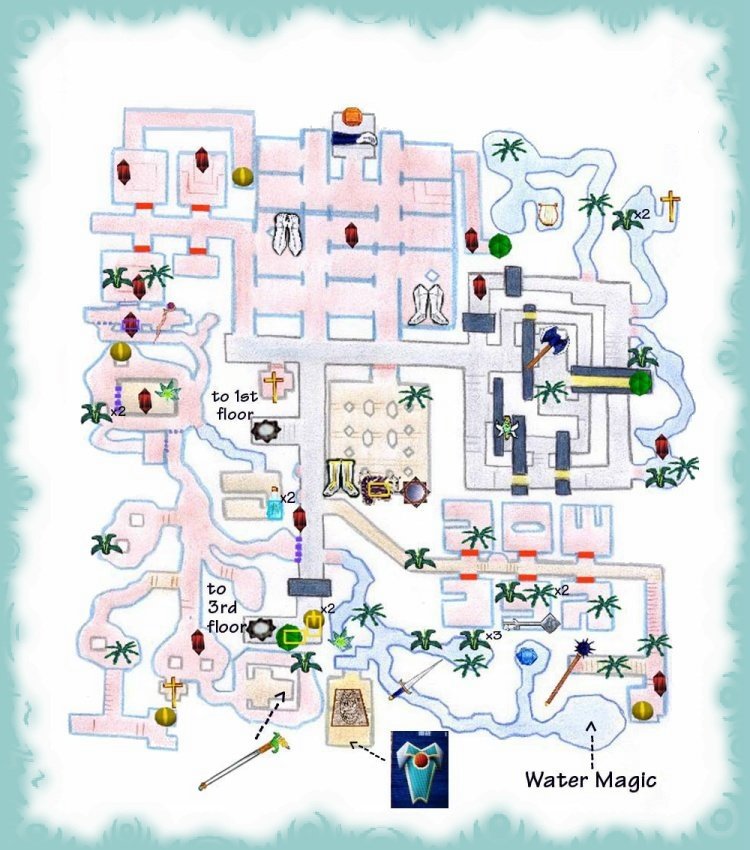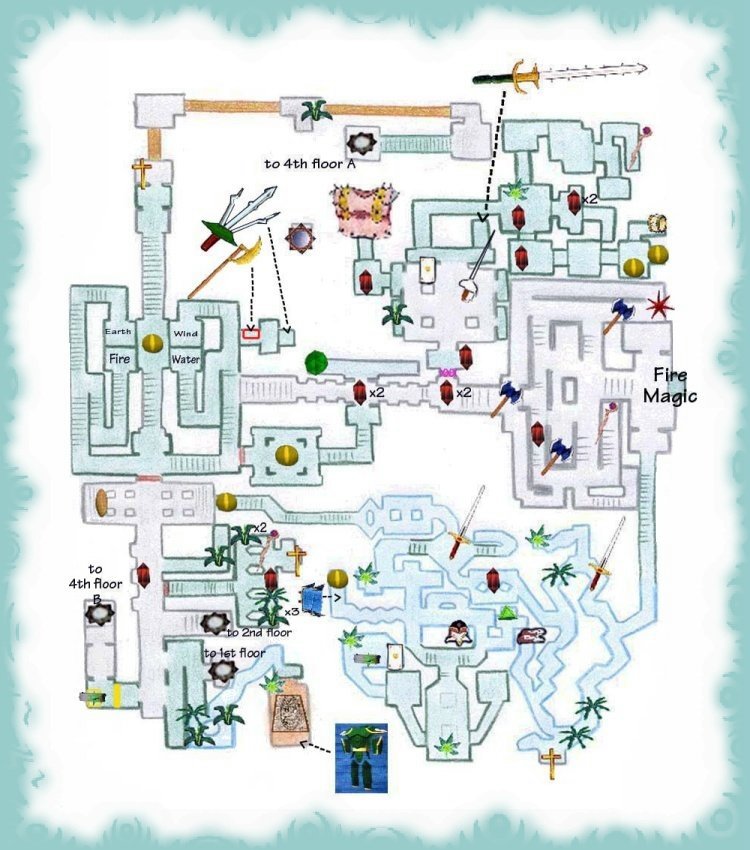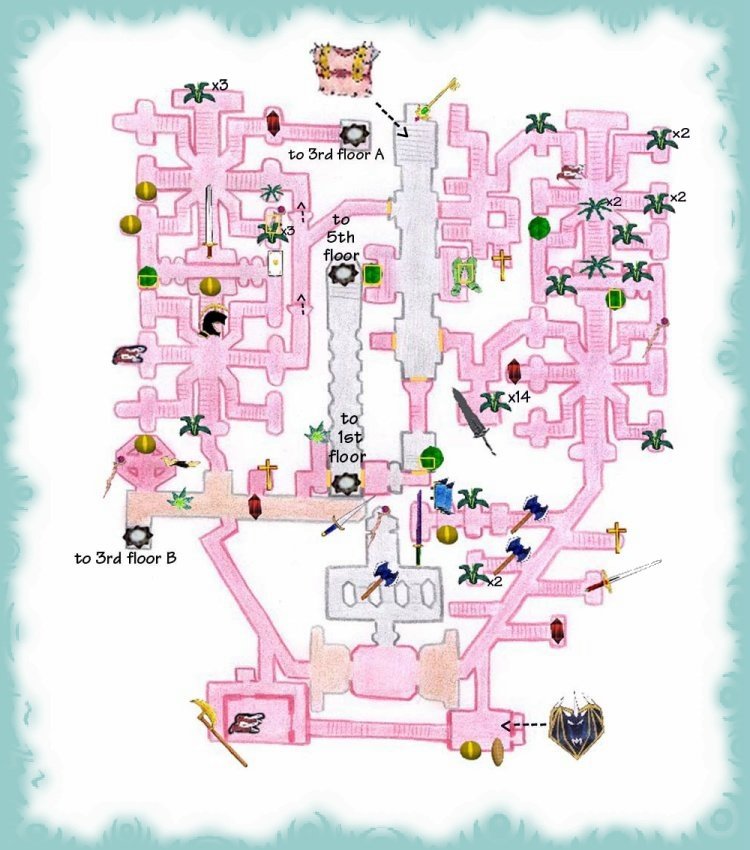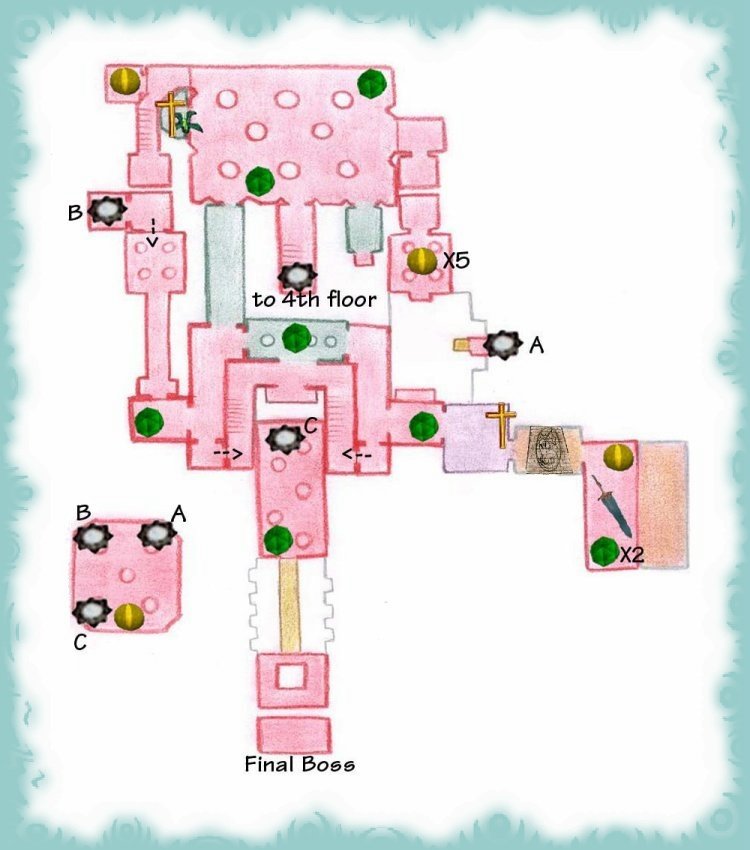 OTHER LINKS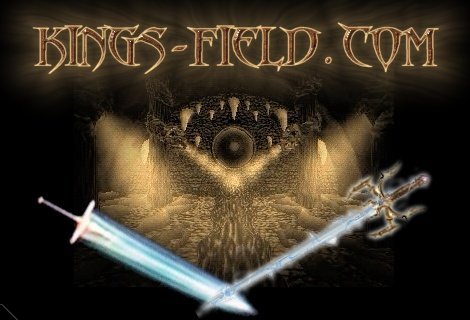 Royal Cemetery - 1st floor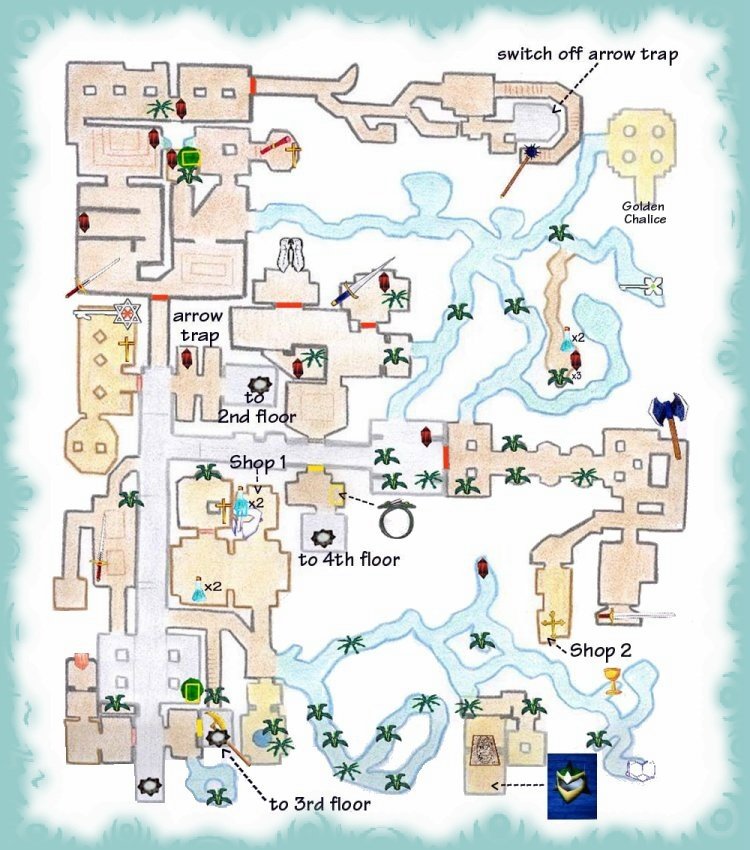 Item Menu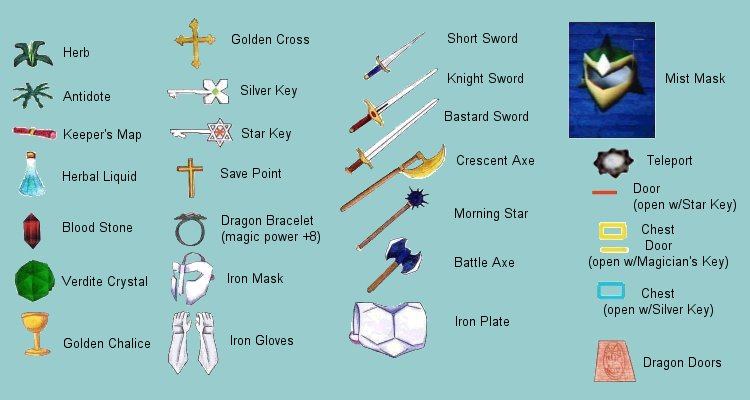 Objectives:

1) Find the GOLDEN CHALICE and activate the fountain.
2) Switch off arrows to get to second floor.
3) Purchase a GOLDEN CROSS (1800 gold) from item shop 2 and exchange it for STAR KEY.



Choose another thumbnail from the list on the left, or return to the front page.